QUALITY
CONTROL
We have our own testing center in Changzhou.
We hired Japanese technicians to go to various factories to conduct irregular inspections.

Rating
room

Light Exposure
room
Industrial washing
room

Physical washing
room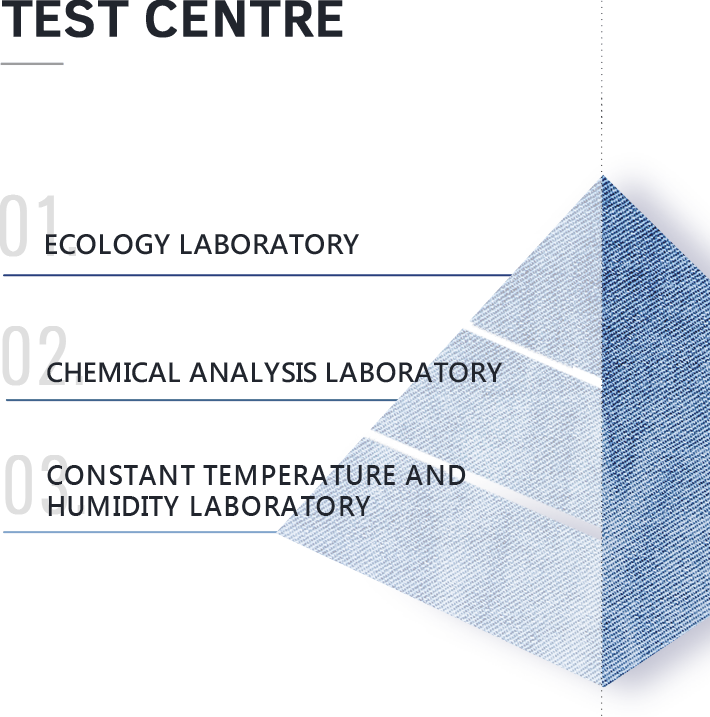 We cooperated with third-party authoritative inspection and testing institutions to establish testing centers that meet ISO, AATCC/ASTM, JIS, and GB international standards in 2012.
JDU's Testing Center has nearly 100 sets of advanced testing equipment. We built professional testing laboratories such as Constant Temperature and Humidity Lab, room, Chemical Analysis Lab, Ecological Testing Lab, Color Fastness Testing Lab, Washing room and Rating room.

Our test credibility was recognized by our key customers, so that we can conduct a comprehensive test based on the physical and chemical indicators of the product from the initial fabric development to the final production of garment.
This is how we control and ensure the product quality at all stages.